Regular price
Sale price
€24,99 EUR
Unit price
per
Sale
Sold out
The humidity sensor for tobacco is a sophisticated device designed to measure the exact moisture level in the tobacco for use in the HSPT Golden Rainbow 10i RYO machine.
It is mandatory that the moisture in the tobacco to be used to make cigarettes in the HSPT Golden Rainbow 10i RYO machine is at an acceptable level. For the best results, the required level of moisture in the tobacco must be between 12% and 20% humidity (ideal moisture is 14-15%).
With precise control and real-time monitoring, this sensor will help you make sure you have the right humidity in your tobacco, ensuring the HSPT Golden Rainbow machine will make cigarettes at its optimum level of performance.
View full details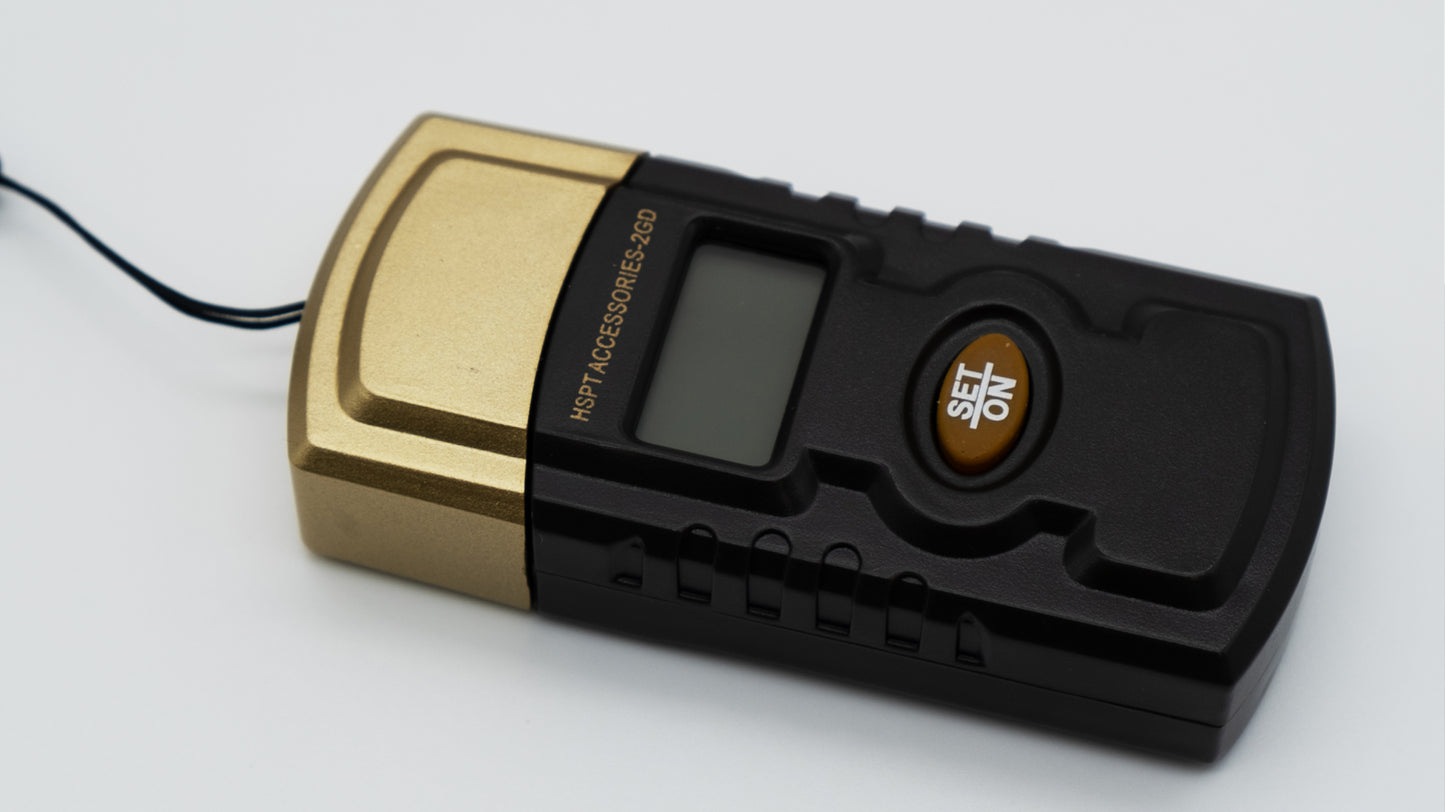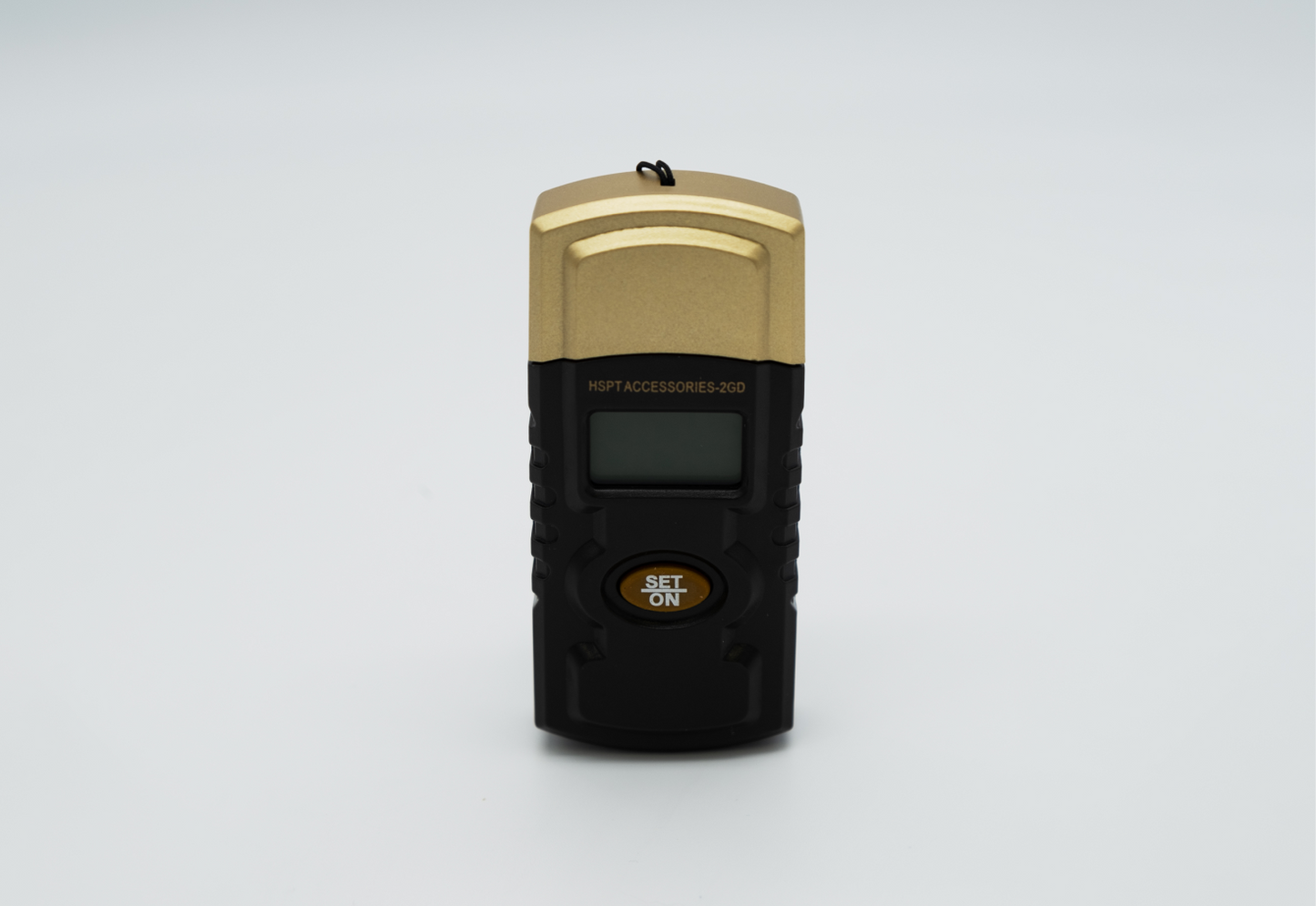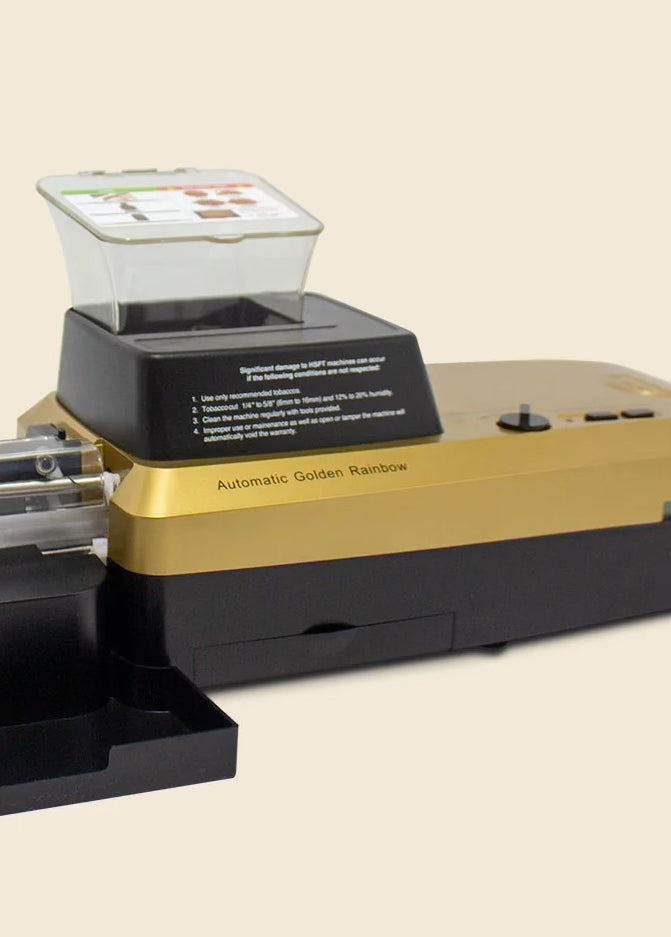 Frequently asked questions
What is the warranty for my Golden Rainbow?
The machine is guaranteed for 12 months for parts and labour from the date of purchase or 20,000 cigarettes (prorated monthly and stored in the machine), whichever comes first. Within one month from the date of purchase, the device may be replaced with a new one. Thereafter, the device will be repaired or replaced with a refurbished device.
Can I use the HSPT Golden Rainbow to roll other tobaccos or smokes?
No, the HSPT Golden Rainbow is a moisture-controlled product specifically designed for use with cigarette tobacco.

Can I return my Golden Rainbow?
You can find information about our returns policy in the section Returns.
How do I clean my Golden Rainbow?
Ideally, clean the machine after each cycle, never after more than 3 cycles. Empty of all supplies, run a cycle . Open your machine tobacco hopper and drawer and check-up the machine upside down. This will removed any tobacco residues stock in the machine. Then clean your machine as described in your machine Instruction Manual
to the FAQs